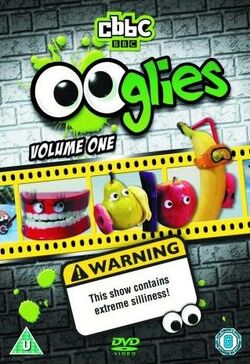 OOglies is a stop-motion animated children's television series produced by BBC Scotland for CBBC. The show involves short humorous sketches with household items and food, virtually all of which have googly eyes stuck on, hence the show's title.
Ad blocker interference detected!
Wikia is a free-to-use site that makes money from advertising. We have a modified experience for viewers using ad blockers

Wikia is not accessible if you've made further modifications. Remove the custom ad blocker rule(s) and the page will load as expected.