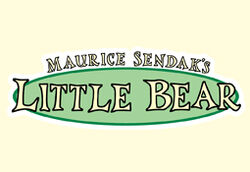 Maurice Sendak's Little Bear is a Nick Jr. television series. It is based on the Little Bear series of books which were written by Else Holmelund Minarik, and illustrated by Maurice Sendak.
It aired from 1995 to 2003. Originally produced by Nelvana for Nickelodeon, it currently airs on Treehouse TV in Canada and Nick Jr. in the United States. A direct-to-video full-length feature film was also created after the series ended. In The Little Bear Movie, Little Bear and his friends help a bear named Cub to help find his parents.
Ad blocker interference detected!
Wikia is a free-to-use site that makes money from advertising. We have a modified experience for viewers using ad blockers

Wikia is not accessible if you've made further modifications. Remove the custom ad blocker rule(s) and the page will load as expected.