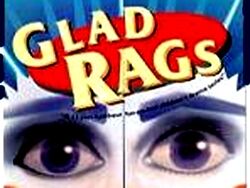 Glad Rags was an Australian Television series which was broadcast on CBBC in the United Kingdom in the late 1990's.
Plot/premise
A half-hour children's drama series about 13-year-old Lizzie Forbes who lives with her mother above their costume hire shop "Glad Rags". When a crooked property developer tries to take over their building, Lizzie and her young neighbours outwit him at every turn.
External Links
Ad blocker interference detected!
Wikia is a free-to-use site that makes money from advertising. We have a modified experience for viewers using ad blockers

Wikia is not accessible if you've made further modifications. Remove the custom ad blocker rule(s) and the page will load as expected.