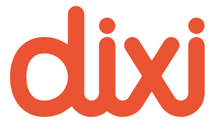 DIXI is an CBBC-Online drama which stars, Claudia Jessie, Jordan Loughran, Kerry Boyne and April Hughes respectively. The show started airing on CBBC and CBBC Online from 2014. A second series was announced January of that year, and aired in early 2015. A third series was also announced in February 2015, and premiered in July 2015. The fourth series of DIXI has been announced and confirmed and will air in summer 2017, and will also replace the main cast. DIXI is aimed for children from 7-14 years old.
Plot
The drama follows Shari Doyle (Claudia Jessie), tackling important issues such as, Cyberbulling, bulling, false ID etc, with her three best friends, Eve (Jordan Loughran), Isla (Kerry Boyne), and Mimi (April Hughes).
Cast (Main, Series 1-3)
Claudia Jessie as Shari
Jordan Loughran as Eve
Kerry Boyne as Isla
April Hughes as Mimi
Bethan Wright as Chloe
Alexander Nicolaou as Syd
Ad blocker interference detected!
Wikia is a free-to-use site that makes money from advertising. We have a modified experience for viewers using ad blockers

Wikia is not accessible if you've made further modifications. Remove the custom ad blocker rule(s) and the page will load as expected.