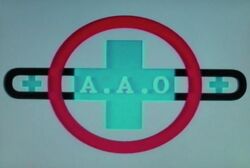 Against All Odds was a CBBC television show which started being broadcast on BBC1 around Spring 2000. This is is largly forgotten with there being little information about the series online, so this article is made up of fragments of information found elsewhere.
The show was hosted by Kate Sanderson and Jake Humphrey.
Summary
This is a new CBBC series featuring reconstructions of real-life dramas and emergencies that children find themselves in — and get themselves and others out of — every year.
This new CBBC programme is looking for children who have shown tremendous courage and presence of mind in potentially terrible situations.
Related Links
Ad blocker interference detected!
Wikia is a free-to-use site that makes money from advertising. We have a modified experience for viewers using ad blockers

Wikia is not accessible if you've made further modifications. Remove the custom ad blocker rule(s) and the page will load as expected.